Healthy Snacks
Fruits
Fresh, canned or frozen fruit eg: 1 peach, 3 apricots, 1 pear, 2 mandarins, 1/2 –1 cup of grapes, half a mango, 3 plums, 1 banana, 1 orange, 1 circle of pineapple.
1 serve of dried fruit eg: 1 tablespoon sultanas or mixed fruit, 10 apricot halves.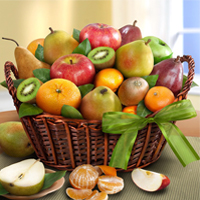 Salad & Vegetables
Vegetable sticks (eg: celery, carrot, capsicum, snow peas) with 1 tbsp low fat hummus or low fat cream cheese.
Celery boats fi lled with 2 tbsp of cottage cheese and tomato.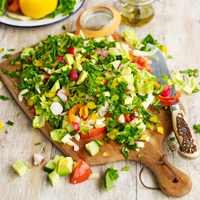 Nuts
30 grams of mixed or plain unsalted nuts.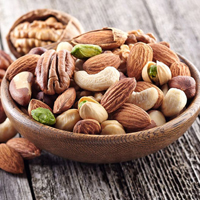 Breads
1 slice of raisin toast or multigrain bread.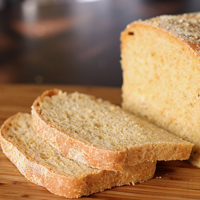 Dairy Products
1 tub of low fat, no fat or diet yoghurt
1 tub of Fruche light® or Nestle Blissful®
1/2 cup of low fat custard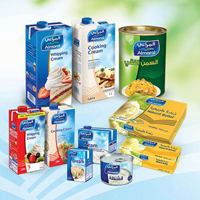 Cereal
1/2 cup of high fi bre breakfast cereal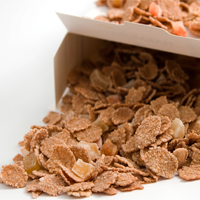 Drinks
1 cup or 250 mls of any low fat plain, fl avoured or soy milk or fruit smoothie
1 Ovaltine Light Break®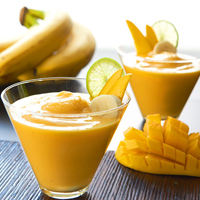 Sweet Biscuits
2 Arnott's Full o' Fruit® or Snack Right Fruit Slice®
Freedom Foods 100 Healthy Calories Breakfast Bar®
2 Freedom Foods Healthy Calories Cookies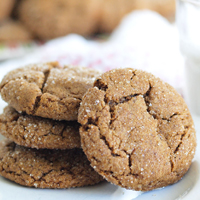 Snack Bars
1 Kellogg's K Time Twist Bar®, Uncle Toby's Real Fruit®, or Weight Watchers Bar®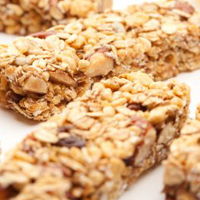 Bakery Products
1 small pikelet or wholemeal crumpet with 1 tsp of jam
1 small fruit or plain scone with 1 tsp of jam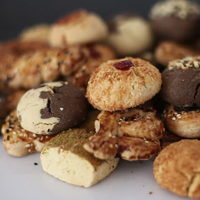 Savoury Treats
English muffi n with tomato slices and 1 slice of reduced fat cheese
2 toasted pita bread triangles with 1 tbsp low fat tomato salsa dip or hommous
1 small low fat savoury muffi n eg: reduced fat cheese and tomato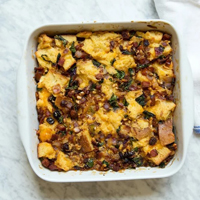 Kuwaiti & Arabic Snacks
Low fat mahalabiya
Zattar sandwich in whole wheat bread
Low fat (qors Egalie) – Kuwaiti traditional dish
Low fat lebnah sandwich in whole wheat bread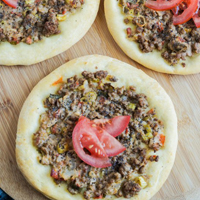 REFERENCE
Sue Rodwell Williams & Eleanor D. Schlenker: Essentials of Nutrition and Diet Therapy.
L. Kathleen Mahan & Sylvia Escott-Stump: Food, Nutrition & Diet Therapy.
Retrieved October 8th 2009, from American Diabetes Association website
http://www.acefitness.org/fitfacts/fitfacts_display.aspx?itemid=29

Other Diabetes Medications
Location: http://www.diabetes.org/type-2-diabetes/oral-medications.jsp
Description: Other Diabetes Medications, American Diabetes Association.


Dasman Diabetes Center Kuwait.